Thank you for your interest in 'For All Seafarers 1939-1945', the official Battle of the Atlantic Commemorative Coin.
Before we confirm your order we would like to let you know about our one-time only 'Premium Pack Upgrade' offer.
Make your coin even more special...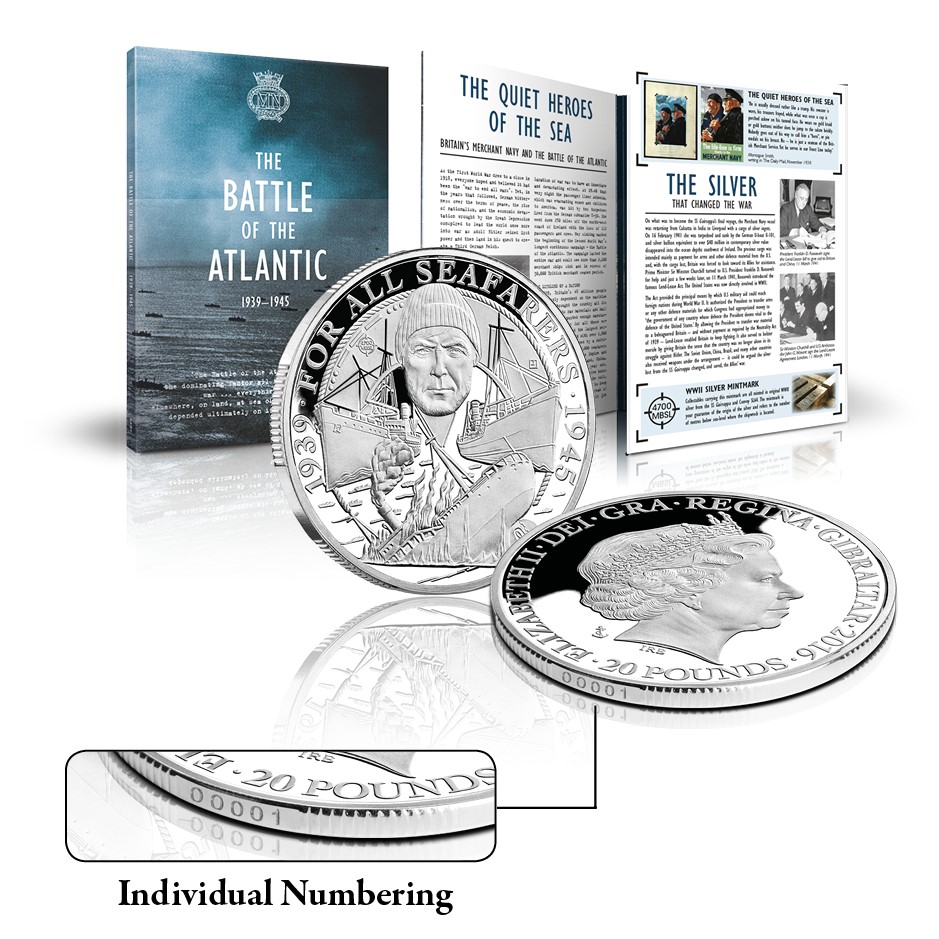 ...by having it uniquely numbered for just £29.95. Your individual number will be laser etched on the edge, making your coin an absolutely unique commemoration of the Battle of the Atlantic.