Claim your Battle of Hasting Set today for only £79 (FREE P&P)
Rest assured that you have no further commitments and your purchase is protected by The London Mint Office 14 day "no quibble" return guarantee. You have no further obligation.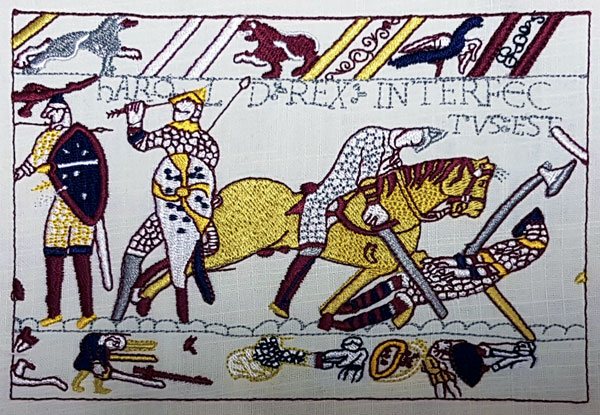 The first customers to secure their Battle of Hastings Medal Set will also receive the Bayeux Tapestry Embroidered 'Arrow' Scene as a free gift at no extra cost (usually £19.95). Please note that these are only available while stocks last.
| | | |
| --- | --- | --- |
| | | |
| 100% Satisfaction Guaranteed | Quality & Authenticity Guaranteed | No further purchase obligations |