Limited Edition with Unique Individual Numbering
Platinum Wedding Anniversary - Numbered Wedding Coin + Blister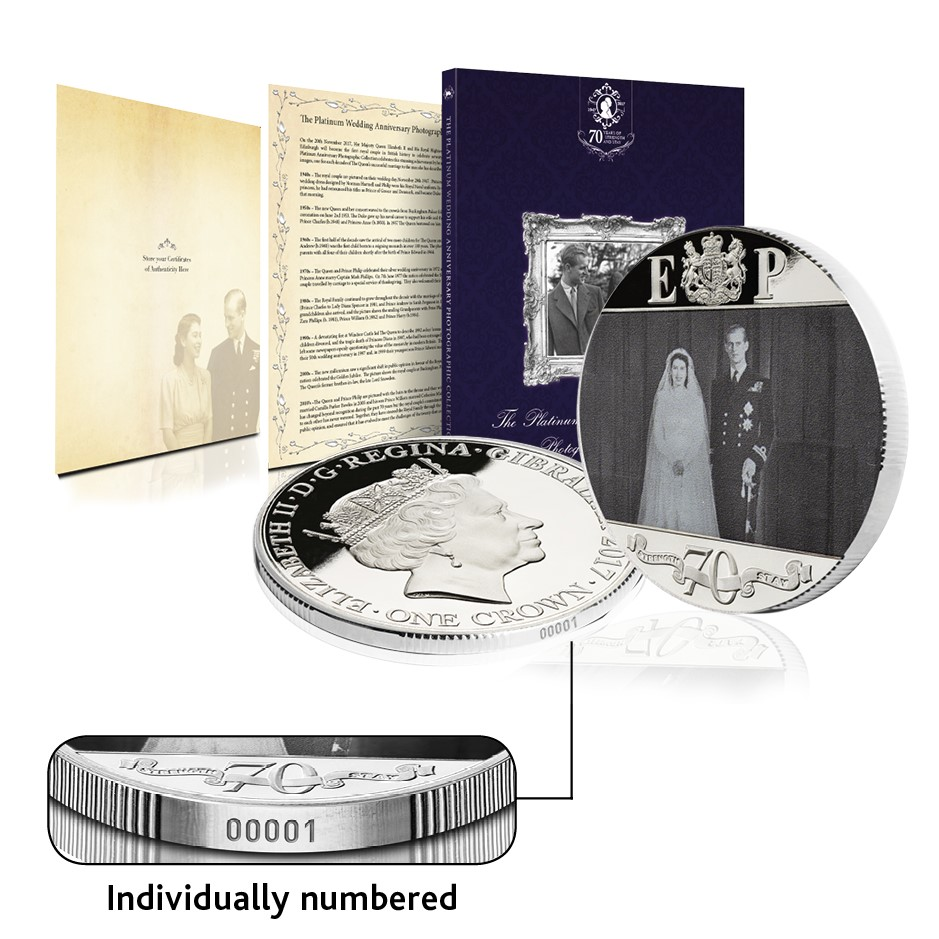 Platinum Wedding Anniversary - Numbered Wedding Coin + Blister
I would like my Limited Edition Coin with Unique Individual Numbering for only £9.95.
Type:

Single

Availability:

Medium
Price: £ 14.95
Upgrade your coin to an extremely rare, uniquely numbered coin.
Make your coin totally unique - available to less than 10% of UK households, your Platinum Wedding Coin can feature its own unique limited edition serial number engraved onto the edge of the coin.
The ultimate collector's item - the earliest orders receive the lowest numbers – act now to secure your unique numbered edition coin.
Specifications
Metal:

Quality:

Weight:

Diameter:

Issuing Authority:

Denomination:

Year of issue:

Mintage limit: