World War I Centenary 'The Lone Soldier' Gold Coin
Commemorate the centenary of The First World War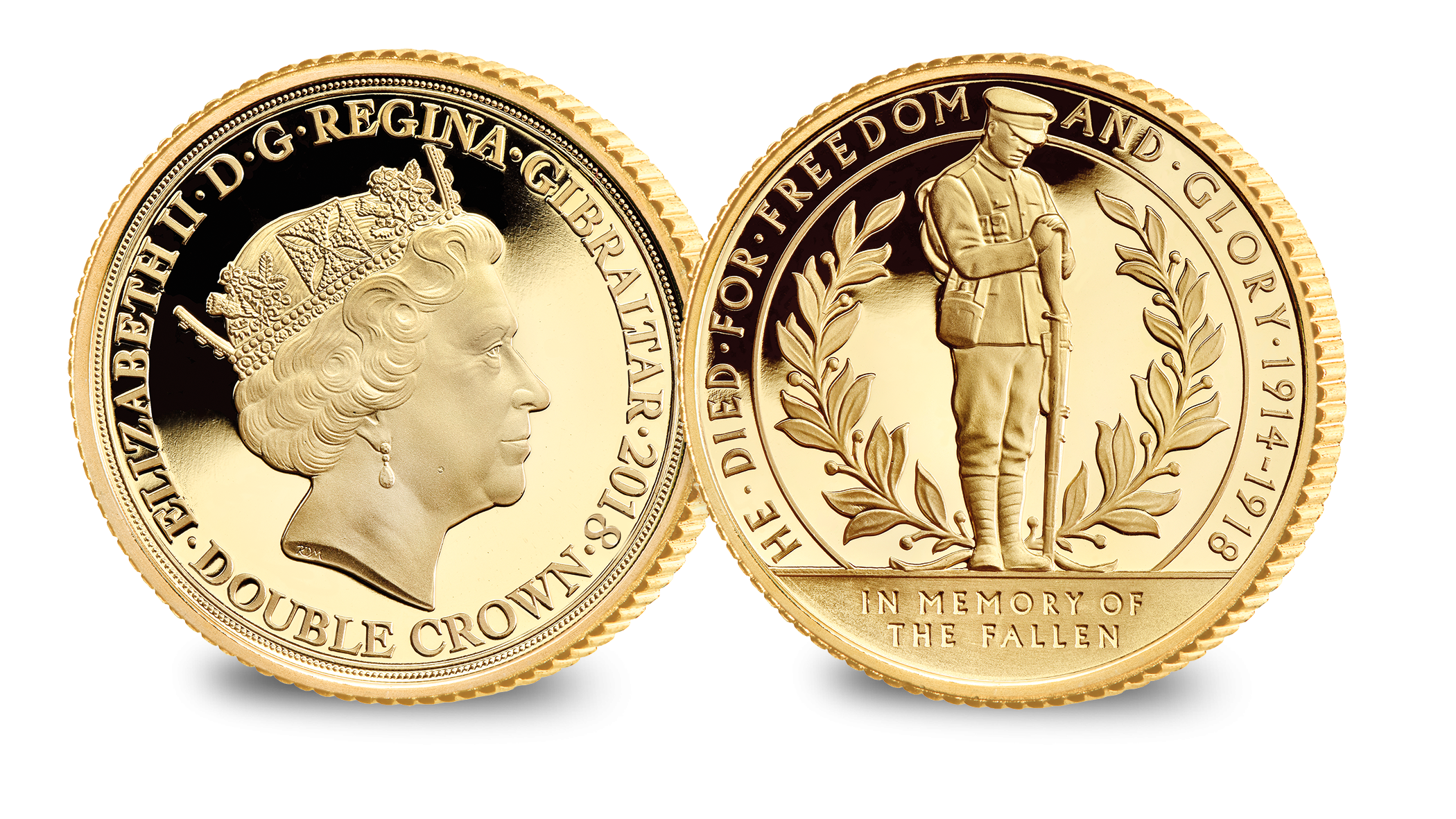 Sold Out!
World War I Centenary 'The Lone Soldier' Gold Coin
Only 15,000 solid Gold coins available worldwide
Struck to Proof quality - the highest quality available
An enduring tribute for a poignant anniversary
Type:

Single

Availability:

Sold Out!
Notify me when the product will be available.
On 28th June 1914 a shot rang out in Sarajevo that ended over 40 years of peace in Europe. In little more than a month after the assassination of Archduke Franz Ferdinand, the First World War had begun and the human cost would be devastating, as the war laid to rest a whole generation of young men. To commemorate the centenary of World War I and the men who fought on behalf of our country, a new gold coin has been issued.
Specifications
Denomination:

Double Crown

Quality:

Proof

Diameter:

26mm

Weight:

8g

Issuing Authority:

Gibraltar

Alloy:

9 carat gold

Year of Issue:

2018

Mintage:

15,000