Krugerrand 50th anniversary ultimate diamond edition 1/20oz Gold Coin
Reserved Personally For:
You
Exclusively for our Customers
In celebration of the 50th anniversary of one of the world's most famous coins, the South African Mint have issued a magnificent range of Krugerrand sets available only to customers of The London Mint Office – The Ultimate Diamond Edition Range.
Exclusive First Edition
This year, we celebrate 50 years since the birth of an icon – the South African Krugerrand. In 1967, no one could ever have imagined how that one coin would affect the global coin market and retain its popularity for half a century. Now in its 50th year, the Krugerrand was originally introduced to promote private ownership of gold and by 1980 the Krugerrand accounted for 90% of the global coin market. At present, over 50 million ounces of gold have been sold throughout the world.
To honour the Krugerrand in this special anniversary year, a brand new 1/20oz gold coin has been released, struck to the highest Proof quality, and for one year only bearing a special '50' anniversary privy mark. What makes this a particularly sought-after special edition issue is that this year is the very first year that this denomination of Krugerrand has ever been struck, created exclusively for the Krugerrand's 50th anniversary - you have the chance to own a first-year edition.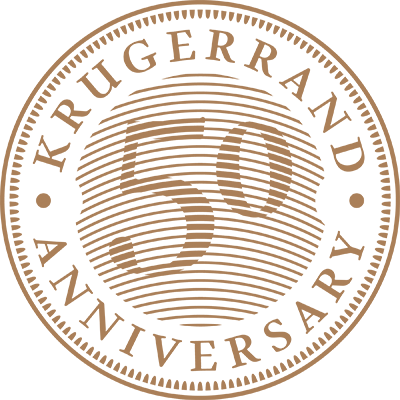 The Ultimate Diamond Edition Krugerrand Sets
The coin is presented with an exclusive 50th anniversary Ultimate Diamond Edition gold layered ingot, set with a genuine diamond in a fitting tribute to the country's two biggest exports, making the South African economy the biggest and most developed in Africa. The design depicts a map of Africa with the diamond set at the centre of South Africa representing just how important this precious stone has been to the development of the country. To the side of this, South Africa's national animal, the Springbok stands proudly, just as it has done on the reverse side of the Krugerrand coin for the past 50 years.
The gold ingot comes complete in an informative and bespoke presentation folder.