The 2018 1 oz. Gold Angel
An important anniversary issue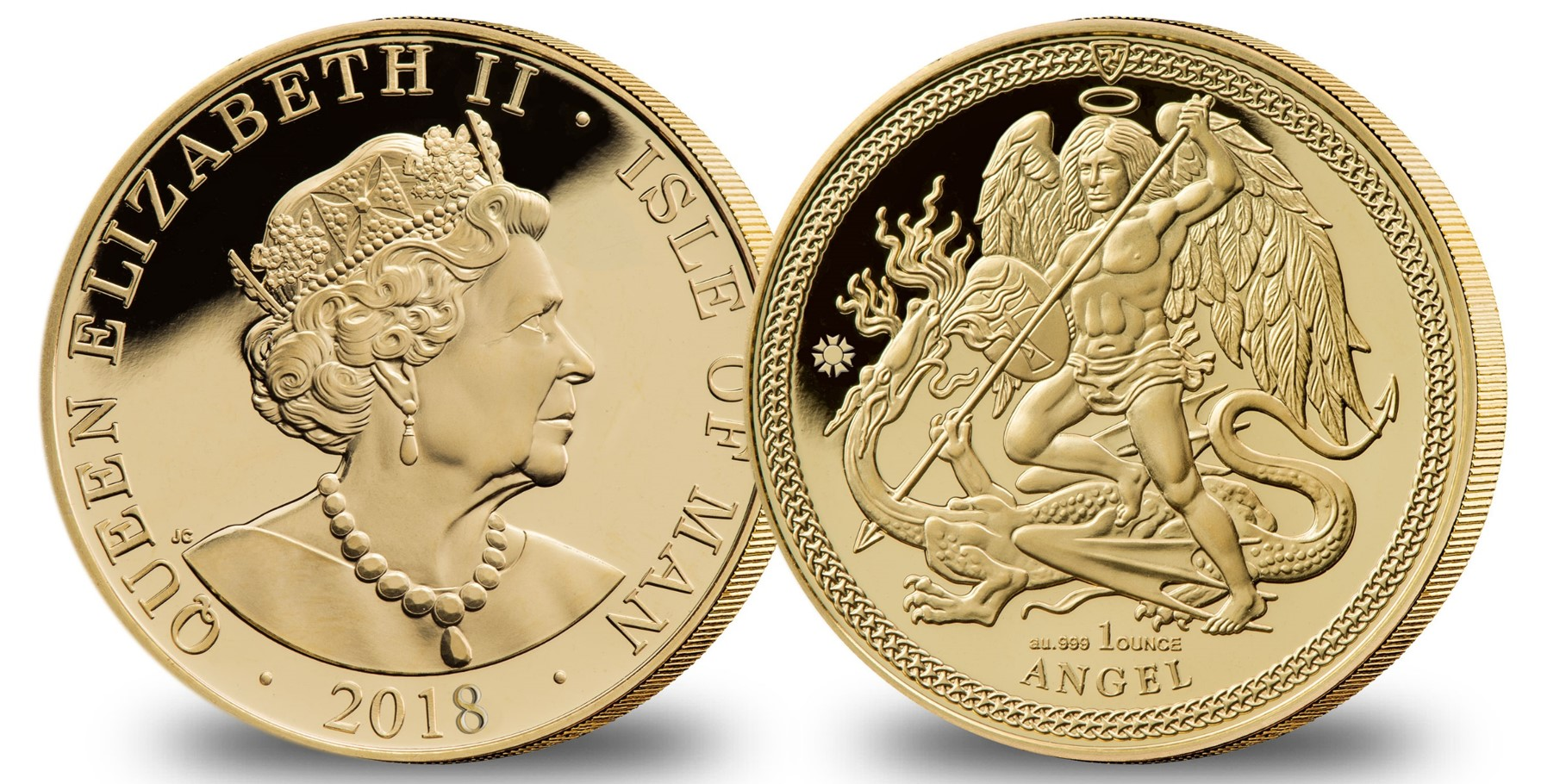 Sold Out!
The Gold Angel 
The iconic design depicts Archangel Michael defeating a dragon. This historic design is a symbol of good triumphing over evil and has been used since the reintroduction of the Gold Angel coins in 1984 by the Isle of Man. The design was based on the original medieval design that featured on the Angel coins introduced by Edward IV in the 15th Century. The design is encircled by a Celtic band, again a modern interpretation of the original designs that adorned these historic coins.
A Unique Privy Mark!
The reverse bears a unique Privy Mark created exclusively to mark the 200th anniversary of The Distinguished Order of Saint George and Saint Michael, the latter of whom features on the Gold Angel, and from who the coin's name originates. The Privy Mark features a reinterpretation of The Order's Badge, originally crafted in enamel in a star shape with a design of the two military saints on each side.
Specifications
Metal:

24-carat Gold

Quality:

Proof

Weight:

28.34g

Diameter:

32.70mm

Issuing Authority:

Isle of Man

Denomination:

1 oz. Gold Angel

Year of issue:

2018

Mintage limit:

2,018