Lest we forget - in 2017 nations will join together in Flanders' Fields to commemorate the centenary of the third Battle of Ypres. Culminating in November 1917 with the capture of the ridge at Passchendaele, it was a defining moment in The First World War. Over one million British people gave their lives in service to their country during The Great War – in honour of their bravery and sacrifice, a new limited edition commemorative coin has been issued.
Uniquely numbered coin - the earliest orders will receive the lowest numbers
The Ypres Centenary Coin is a special collector's limited edition. Each coin is individually numbered, meaning your coin is the only one with that number, which makes it completely unique to you. The earliest orders will receive the lowest numbers. 
Proof Limited Edition Coin
Struck to the highest quality Proof finish, and limited to just 25,000 worldwide, this centenary coin features the symbol of remembrance from Flanders Fields - the poppy, set against the backdrop of the Angel of Mons who is said to have protected the British soldiers during the war. Framed beneath the angel herself are the words of Rudyard Kipling – 'Lest we forget', a poignant reminder of the enormous debt owed to those who sacrificed their lives for our freedom. 
Free Presentation Case - worth £2.95
Your coin comes presented with the First World War Centenary Presentation Folder and a Certificate of Authenticity guaranteeing the coin's specifications. This informative presentation pack is normally £2.95, but as a valued customer of The London Mint Office, it can be yours FREE with your order.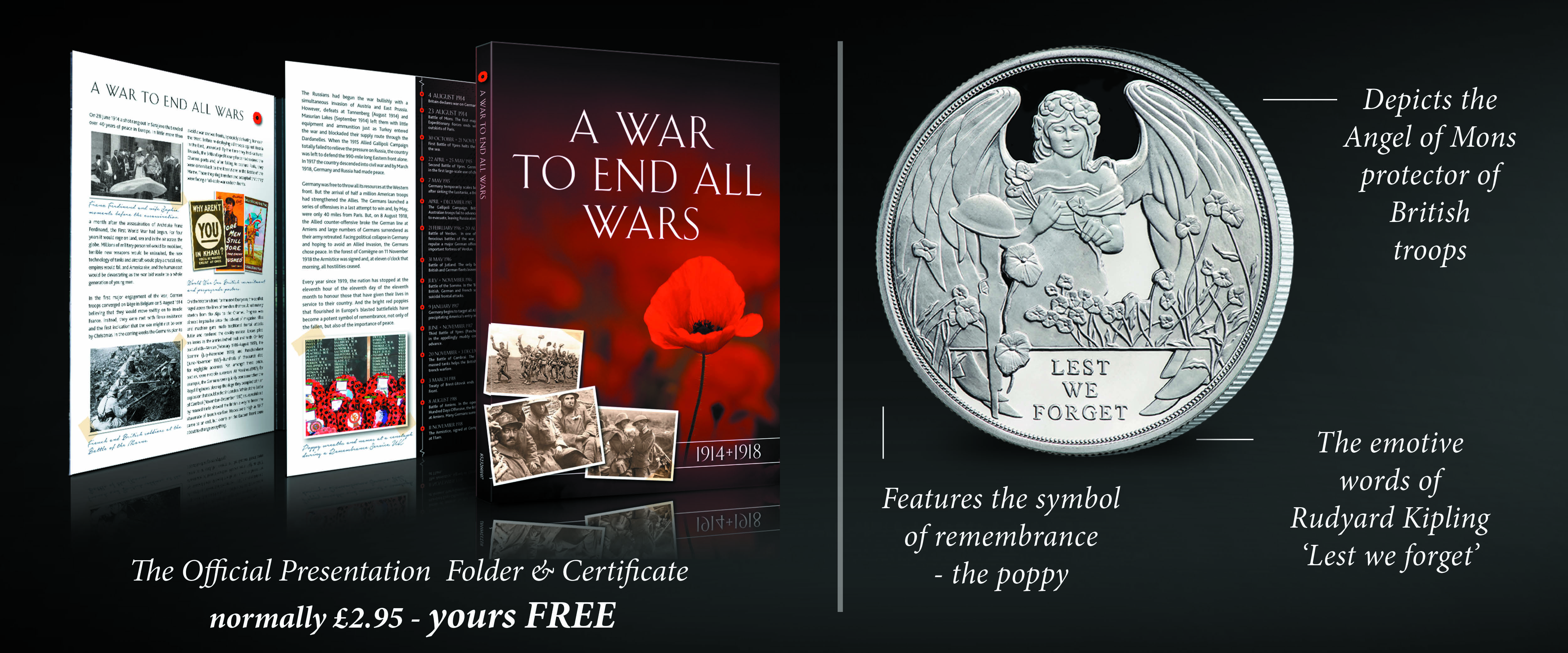 Specifications
Quality:

Proof - the highest quality possible

Diameter:

38.6 mm

Issuing Authority:

Gibraltar

Denomination:

One Crown

Year of issue:

2017

Mintage limit:

25,000