The Official Royal Air Force Double Sovereign
Commemorating 100 years of heroic deeds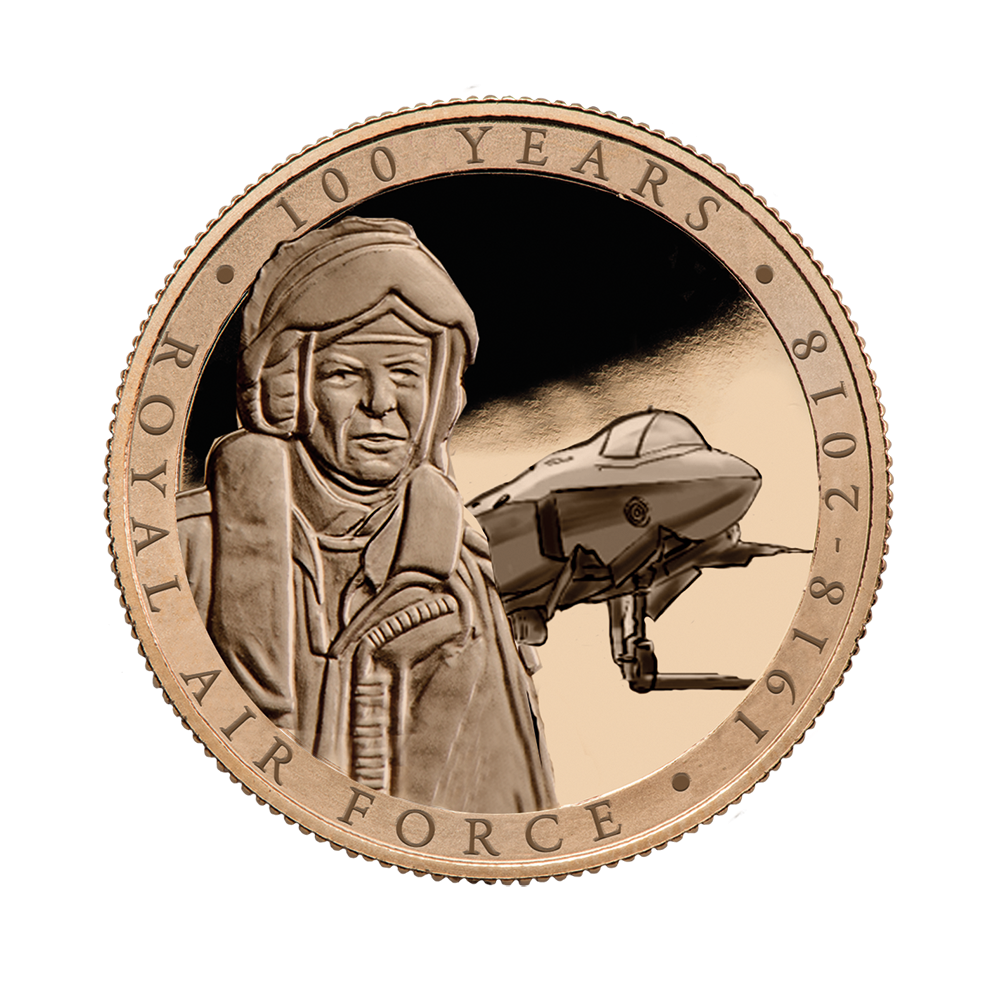 The Official Royal Air Force Double Sovereign
The Official Royal Air Force Double Sovereign is the ultimate celebration of the birth, progression, innovation, and the success of the RAF over the past 100 years.
It honours the bravery of the generations of airmen and airwomen who have defended our skies for the past 100 years and will continue to do so for many years to come.
Type:

Single

Availability:

Low
Price: £ 1,595
Designed by illustrator and storyboard artist Maurice Pierse, the Official Royal Air Force Double Sovereign depicts a present day pilot standing in front of a F35B Lightning. The aircraft is a single seat, single engine and all weather stealth multirole fighter. The 5th generation combat aircraft is designed to perform ground attack and air superiority missions. This coin commemorates the progress and innovation that the Royal Air Force has achieved over the last one hundred years.
Specifications
Metal:

22-carat Gold

Quality:

Proof

Weight:

15.97g

Diameter:

28.40mm

Issuing Authority:

Gibraltar

Denomination:

Double Sovereign

Year of issue:

2018

Mintage limit:

249