Congratulations on a great start. So whats next?

Congratulations on securing your Queen's 90th Birthday Coin featuring Maklouf's official 90th Birthday portrait of the Queen. The coin you now own is part of a grand set that celebrates nine decades gloriously accomplished, culminating in H.M. Queen Elizabeth II 90th birthday this year. 
Limited edition – less than 8% will be able to complete their sets

Only 24,999 Gillick Portrait Coins have been released worldwide. This means less than 8% of all the Queen's 90th Birthday Coin owners will be able to complete their sets. Astonishingly, the remaining 92% will be disappointed.
Proof finish - the highest possible quality
Request further information on how to save £35.00 and secure your free 'Nine Decades Gloriously Accomplished' Book Usually £19.95!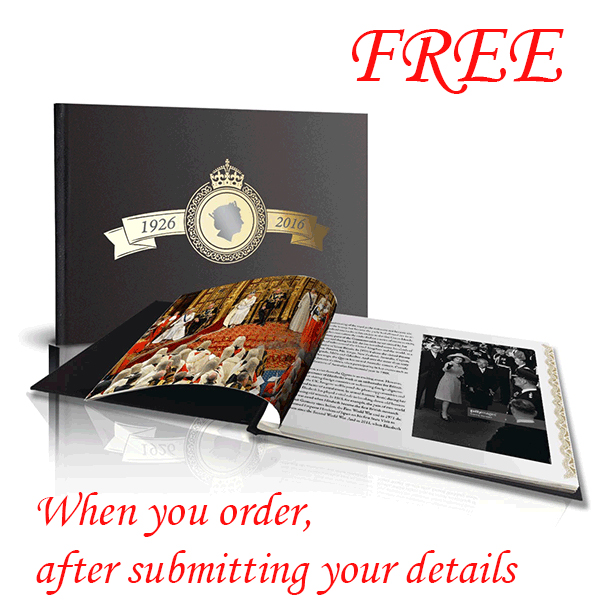 Submit your details to be first in line.