Coin Album for storing 200 cardboard coin holders
Includes 10 sheets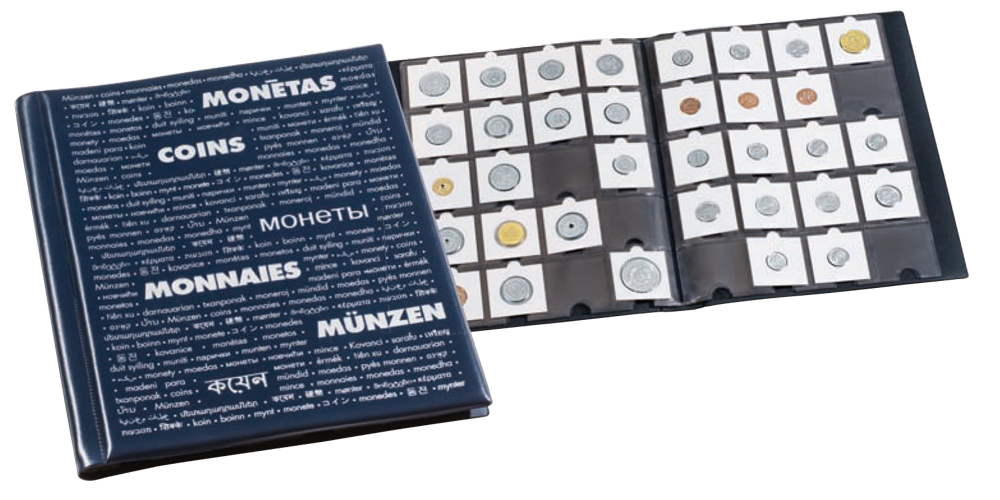 Sold Out!
Album for 200 coin holders
Dark blue soft cover album for storing 200 cardboard coin holders (Cardboard coin holders NOT INCLUDED - but can be bought here)
10 sheets each hold 20 2"x2" cardboard coin holders per sheet.
Type:

Single

Availability:

Sold Out!
Notify me when the product will be available.
The alternative to individual coin pages: soft cover album with 10 sturdy, inbound sheets for 20 2x2" cardboard coin holders per sheet.  Capacity: up to 200 coin holders.  Dark blue padded cover with silver embossing. 
Features 10 sturdy, integrated sheets for 20 coin holders per sheet.
Padded cover with silver-coloured embossing.
Overall size: 245 x 307 x 40 mm (95⁄8 x 121⁄8 x 15⁄8").
Remember the coin holders are sold separately, please click here to buy