Coin Card Holder Dia 22.5mm White Pk25
Coin Card Holder Dia 22.5mm White Pk25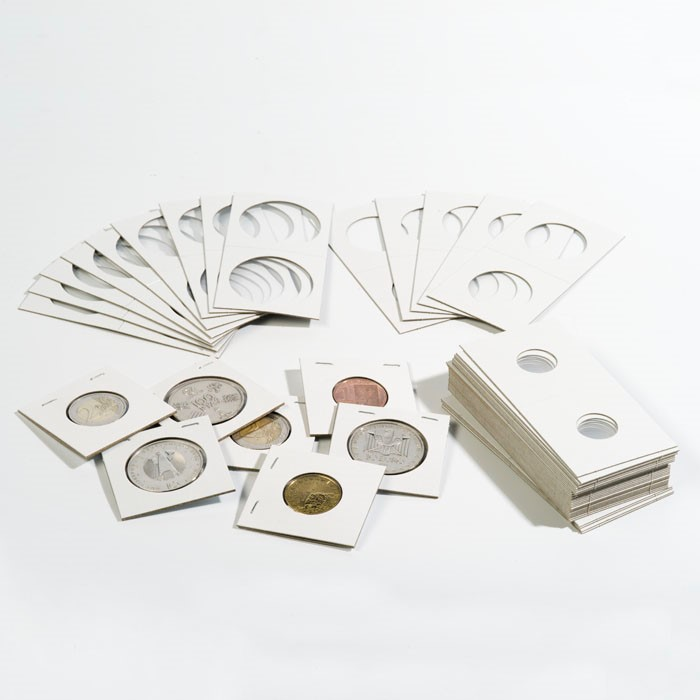 Coin Card Holder Dia 22.5mm White Pk25
Max coin diameter: 22.5mm
Holder Size: 50 x 50mm
Type:

Single

Availability:

Medium
Price: £ 3.49
The self-adhesive coin holders are designed to provide optimal protection against environmental influences. Made of sturdy cardboard and 100% transparent plastic the holders will fit neatly inside an accompanying coin album, ensuring the safety of your collection.
You can buy the Coin Album here
It couldn't be easier to store your coins safety, simply insert the coin into the open frame within the presentations folders (found here and here) and fold the both sides together. Once pressed down firmly the glue will activate and your coins will be sealed and airtight, preserving them for future generations.
Max coin diameter: 22.5mm
Holder Size: 50 x 50mm
Please Note that these come in many different diameters to fit a wide variety of coin sizes, see Coin Accessories.
Specifications
Metal:

Quality:

Weight:

Diameter:

Issuing Authority:

Denomination:

Year of issue:

Mintage limit: