A Traditional Christmas
Golden Memories of Christmas Past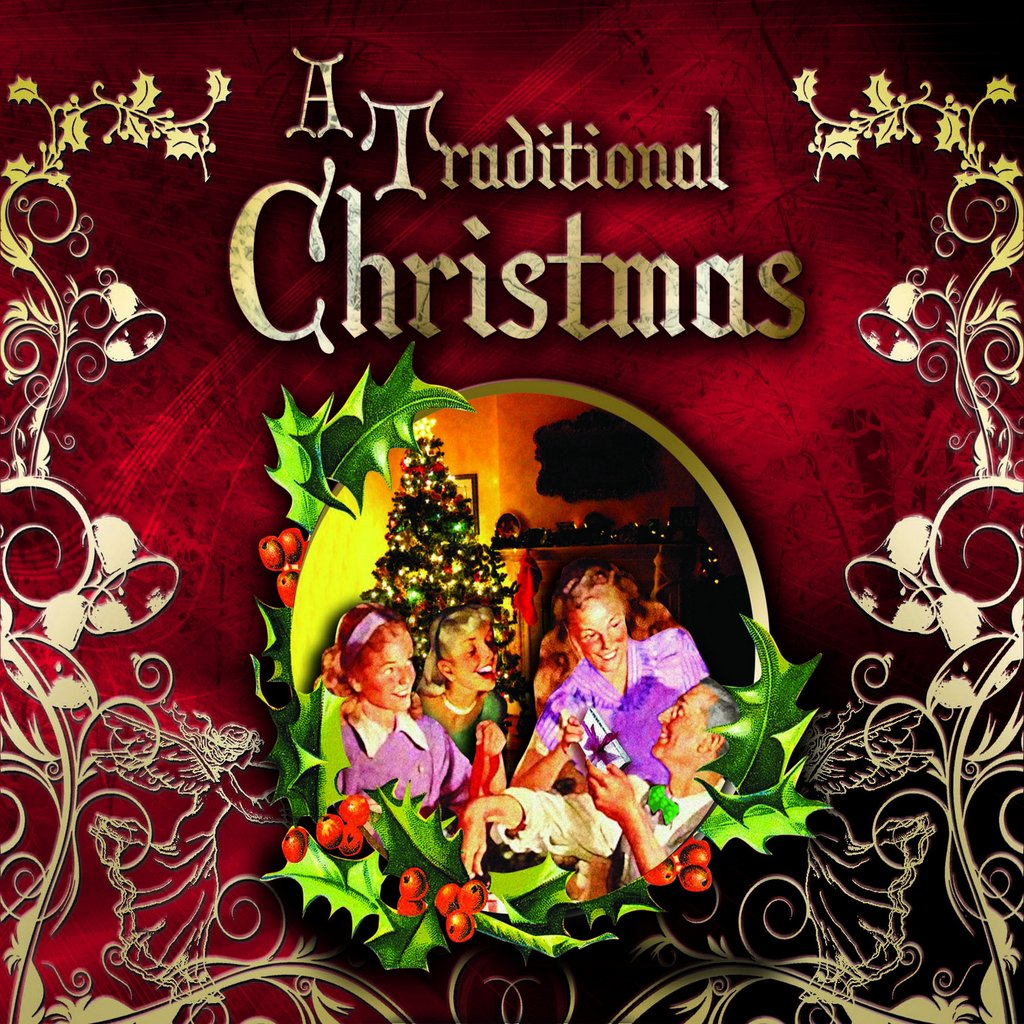 A Traditional Christmas
'Traditional Christmas' is a double CD collection packed to the brim with timeless warmth and cheer, Golden Memories of Christmas Past.
Type:

Single

Availability:

Available
Price: £ 9.99
Golden Memories of Christmases Past. 2 CD collection. Over 40 tracks providing over 2 hours of festive warmth. All tracks restored and digitally re-mastered
Welcome to a double CD collection packed to the brim with timeless cheer. A unique selection of traditional and contemporary Christmas favourites: enjoy the best of both worlds as a CD of popular Christmas hits of yesteryear - performed by the original artists - accompanies a CD of traditional songs and carols.
Remember how Bing Crosby's White Christmas filled us with dreams of glistening trees and sleigh bells in the snow, how Harry Belafonte's Mary's Boy Child drifted up the stairs as we emptied our stockings, how every year seemed to produce a new Christmas hit to sit alongside such classics as Have Yourself A Merry Little Christmas and Winter Wonderland?
Our unique selection of original recordings capture the musical magic of Yuletides past - the days of Dickie Valentine's Christmas Alphabet and David Whitfield's Santo Natale, of Christmas Eve by the fireside and Kings College Choir on the Home Service. Gathered here are the songs we sang and the singers who made Christmas so special back in the 40s and 50s - soaring tenors of the calibre of Richard Tauber and John McCormack, the girl-next-door charm and angelic soprano of Deanna Durbin, the massed voices of Huddersfield Choral Society raising the rafters with For Unto Us A Child I Born.
Disc 1
1. Nat King Cole - The Christmas Song (Chestnuts Roasting On An Open Fire)
2. Harry Belafonte - Mary's Boy Child
3. Dickie Valentine - Christmas Alphabet
4. The Beverley Sisters - Little Donkey
5. The Harry Simeone Chorale - The Little Drummer Boy
6. Eartha Kitt - Santa Baby
7. Perry Como - Winter Wonderland
8. Wally Stott with his Orchestra and Chorus - Christmas Sleigh Bells
9. David Whitfield - Santo Natale
10. The Weavers - We Wish You A Merry Christmas
11. Dorothy Squires - Snowy White Snow and Jingle Bells
12. Max Bygraves - Jingle Bell Rock
13. Petula Clark - Where Did My Snowman Go?
14. Alma Cogan - Must Be Santa
15. The Andrews Sisters - Christmas Island
16. Russ Conway - Snow Coach
17. The Ames Brothers - Jolly Old St Nicholas
18. Doris Day - Here Comes Santa Claus
19. Bing Crosby - White Christmas
20. Judy Garland - Have Yourself a Merry Little Christmas
21. Frankie Laine - You're All I Want for Christmas
22. Frank Sinatra - Santa Claus is Coming to Town
Disc 2
1. Royal Choral Society, Sir Malcolm Sargent & Arnold Grier - The First Nowell
2. Royal Choral Society, Sir Malcolm Sargent & Arnold Grier - While Shepherds Watched
3. King's College Chapel Choir & Boris Ord - Ding Dong! Merrily On High
4. The Bach Choir, Reginald Jacques & Dr Osborne Peasgood - Good King Wenceslas
5. Richard Tauber - O Most Holy One (O Du Frohliche)
6. Paul Robeson & Lawrence Brown - Mary Had A Baby Boy, Yes Lord -
8. Deanna Durbin & Charles Previn and his Orchestra - Ave Maria
9. The Celebrity Quartette - Sleep, My Saviour, Sleep
10. Richard Crooks & Clarence Dickinson - O Little Town Of Bethlehem
11. Huddersfield Choral Society, Royal Liverpool Philharmonic Orchestra & Sir Malcolm Sargent - For Unto us a Child is Born (from 'Messiah')
12. The Comedian Harmonists - Stille Nacht, Heilige Nacht
13. John McCormack & Gerald Moore - See Amid the Winter's Snow
14. Webster Booth, Bertram Harrison & Gerald Moore - The Lord's Prayer
15. Deanna Durbin & Charles Previn and his Orchestra - O Come All Ye Faithfull
16. Elisabeth Schumann & Lawrance Collingwood Orchestra - Maria Wiegenlied (Cradle Song of the Virgin Mary)
17. Webster Booth & Herbert Dawson - The Little Road to Bethlehem
18. Josef Locke & Eric Robinson Orchestra - Star of Bethlehem
19. Elisabeth Schumann & Herbert Dawson - Coventry Carol
20. The Celebrity Quartette - Away in a Manger
21. The Celebrity Quartette - Christians Awake