Royal Lullabies
Soothing Music for a Royal Baby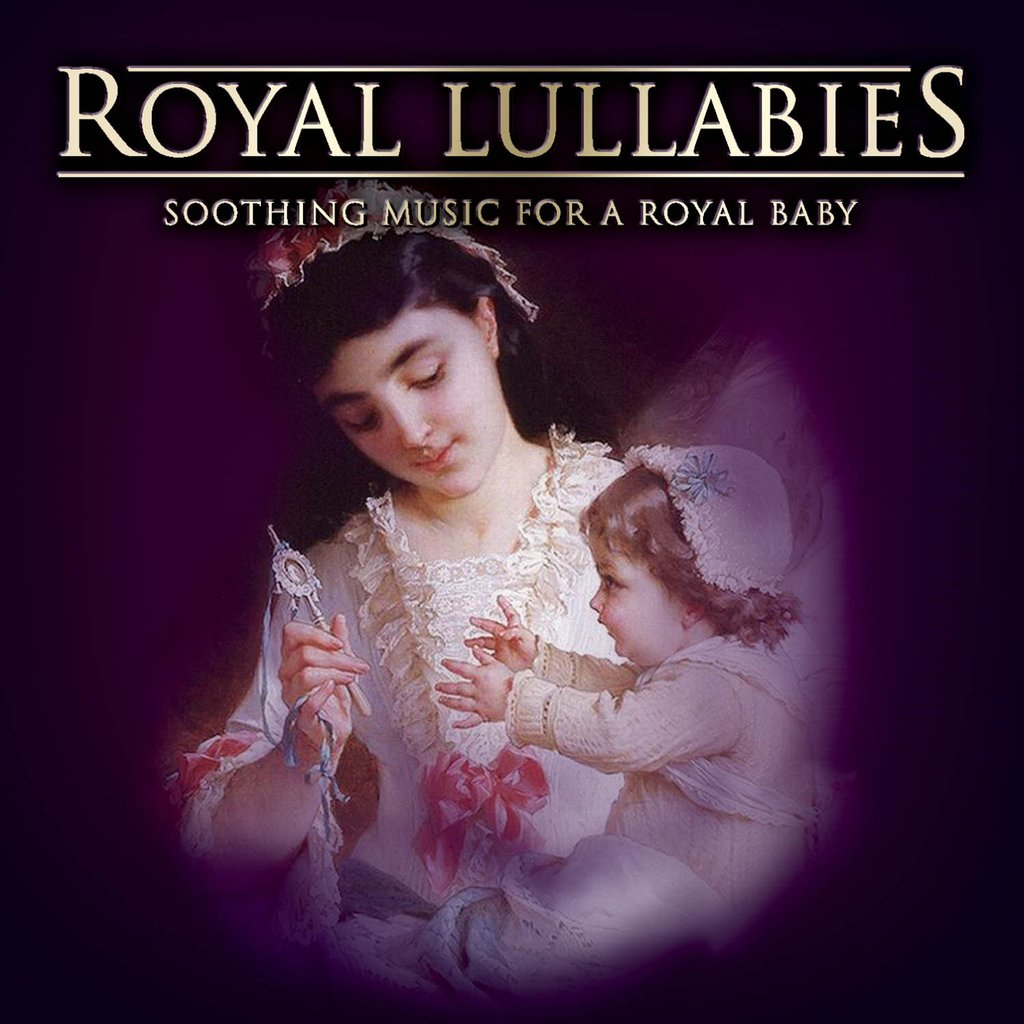 Royal Lullabies
A commemorative, limited edition, CD to mark the birth of the Duchess of Cambridge and Prince William's baby.
Type:

Single

Availability:

Medium
Price: £ 7.99
Soothing music for a Royal Baby. Over 17 enchanting tracks. 1 CD. Over 1 hour playing time.
In one supremely satisfying programme, seventeen melodies that envelop the listener in their charm and magic. Music to carry you far from the cares of the everyday world, wrap you in delightful reveries and softly lift your spirits. From the dreamy enchantment of Debussy's captivating Clair de Lune to Brahms' beautiful Lullaby, Faure's reflective Pavane to Schumann's enchanting Traumerei, you'll be listening to timeless melodies that have brought peace and tranquillity to generations. Fifteen great composers are represented by their most intimate melodies in acclaimed performances and recordings.
Celebrated orchestras and conductors, include: Herbert von Karajan conducting the Vienna Philharmonic Orchestra; The Royal Philharmonic Orchestra conducted by Sir Thomas Beecham; Antal Dorati conducting the Philharmonia Hungarica; Leopold Stokowski conducting his Symphony Orchestra; and many more.
1. Capitol Symphony Orchestra & Carmen Dragon - Brahms: Lullaby
2. Hollywood Bowl Symphony Orchestra & Carmen Dragon - Schubert: Serenade from 'Schwanengesang'
3. Hollywood Bowl Symphony Orchestra & Carmen Dragon - Schumann: Traumerei from 'Kinderszenen'
4. Hollywood Bowl Symphony Orchestra & Carmen Dragon - Massenet: Elegie
5. Leopold Stokowski Symphony Orchestra - Debussy: Clair de Lune from 'Suite Bergamasque'
6. Orchestre National de l'ORTF & Sir Thomas Beecham - Faure: Pavane, Op 50
7. Royal Philharmonic Orchestra & Efrem Kurtz - Liadov: A Musical Snuffbox, Op 32
8. Leo Litwin, Samuel Lipman, Boston Pops Orchestra & Arthur Fiedler - Saint-Saens: Aquarium from 'The Carnival of the Animals'
9. Vienna Philharmonic Orchestra & Efrem Kurtz - Holst: Venus from 'The Planets' Suite
10. Philharmonia Hungarica & Antal Dorati - Respighi: Italiana from 'Ancient Airs & Dances' Suite No 3
11. Jack Brymer, Royal Philharmonic Orchestra & Sir Thomas Beecham - Mozart: Clarinet Concerto in A - Second Movement
12. London Symphony Orchestra & Peter Maag - Mendelssohn: Nocturne from 'A Midsummer Night's Dream'
13. Orchestre National de l'ORTF & Sir Thomas Beecham - Faure/Rabaud: Berceuse from 'Dolly' Suite
14. Capitol Symphony Orchestra & Carmen Dragon - Grieg: Solveig's Song from 'Peer Gynt' Suite No 2
15. Capitol Symphony Orchestra & Carmen Dragon - Bizet: Adagietto from 'L'Arlesienne' Suite No 1
16. Paris Conservatoire Orchestra & Jean Martinon - Faure: Berceuse from 'Jeux d'Enfants'
17. Capitol Symphony Orchestra & Carmen Dragon - Jarnefelt: Berceuse