The Operation Chastise 2 Coin Anniversary Set
Commemorate the Second World War Dambusters Raid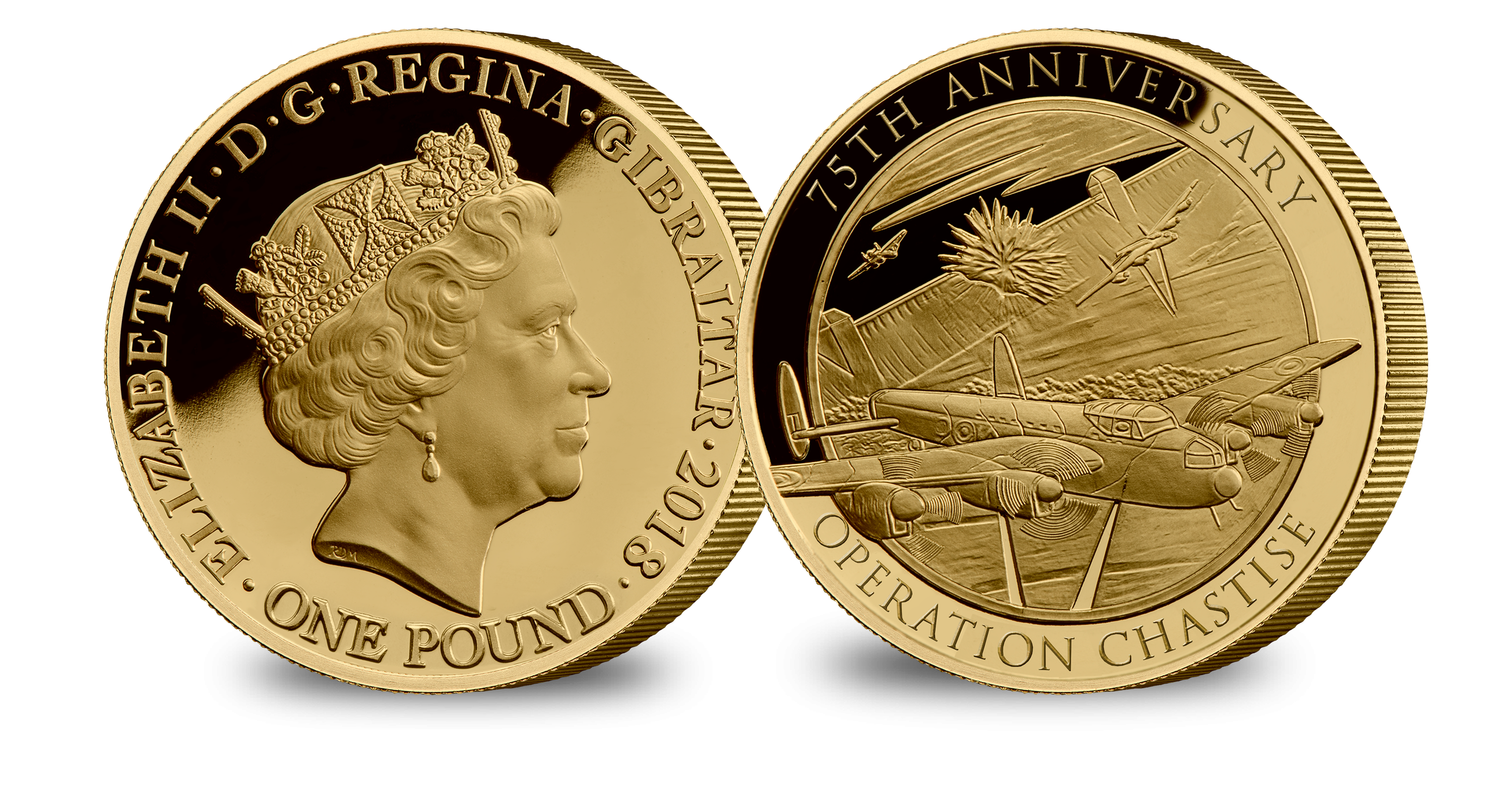 Sold Out!
Operation Chastise 2 Coin Set
A strictly limited two coin anniversary set
Struck in the 75th anniversary year of the Dambusters Raid
Commemorating arguably one of the most daring missions of the Second World War
Type:

Single

Availability:

Sold Out!
Notify me when the product will be available.
2018 marked the 75th anniversary of Operation Chastise (otherwise known as the Dambusters Raid). During the Second World War, several German Dams became the target of British Bomber Command. Their aim was to damage and destroy as much of Germany's industry as possible The best way to do this was to attack the power sources. Three sources of energy were identified; coal mines, oil fields and hydroelectric dams. The dams were the best target as they supplied water and power to the industry of the Ruhr Valley which was the heart of Hitler's war machine. The dams were fiercely protected against enemy bombers, with anti-aircraft guns as well as torpedo nets in the water, stopping underwater attacks. 
The Operation Chastise Two Coin Set is a tribute to one of the most iconic aircrafts of the Royal Air Force, the Avro Lancaster, with the damaged German dam in the background. A very strict set limited of just 617. 
Specifications
Denomination:

£1 Gold Piedfort, £5 Silver

Metal:

22-carat Gold, 925. Silver

Diameter:

22.5mm, 38.6mm

Weight:

19g, 28.8g

Year of Issue:

2018

Issuing Authority:

Gibraltar

Set Issue Limit:

617