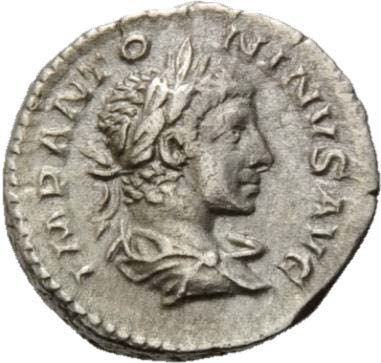 Sold Out!
Caracalla Seven Hills Hoard
An original coin from the Famous Seven Hills Hoard Certified and Slabbed by the NGC
An extraordinary piece of genuine history from an ancient and enthralling world
Featuring a portrait of one of the most tyrannical of all Roman Emperors
Type:

Single

Availability:

Sold Out!
Notify me when the product will be available.
Order your Caracalla Seven Hills Hoard now for £297 (FREE P&P)
The Denarius, the Roman equivalent of a day's wage, is usually limited to specialist museums.
Now with the recent discovery of around 4000 coins at the heart of Rome in the Seven Hills, the London Mint Office have been very fortunate in acquiring a strictly limited number of these coins. The Seven Hills are located at the center of the ancient Roman Empire and it was here where a secret hoard of coins was hidden in around 250 AD.
The portrait of the Emperor or part of the royal family was only included on the Denarius after 40 BC. Of the few silver coins we have secured for our customers, they feature Emperor Caracalla's portrait. He was one of the Roman Empire's biggest tyrants and was also described as an early King of Britain in Geoffrey of Monmouth's book, "History of the Kings of Britain" due to his British Mother.
Specifications
Metal:

Silver

Qualoty:

VFG

Weight:

2-3.7G

Diameter:

19-25mm

Denomination:

AR Denarius

Year of Issue:

198-217 AD