Thank you for your interest in 'The Legend of Saint George Commemorative' Coin.
Before we confirm your order we would like to let you know about our one-time only 'Premium Pack Upgrade' offer.
Make your coin even more special...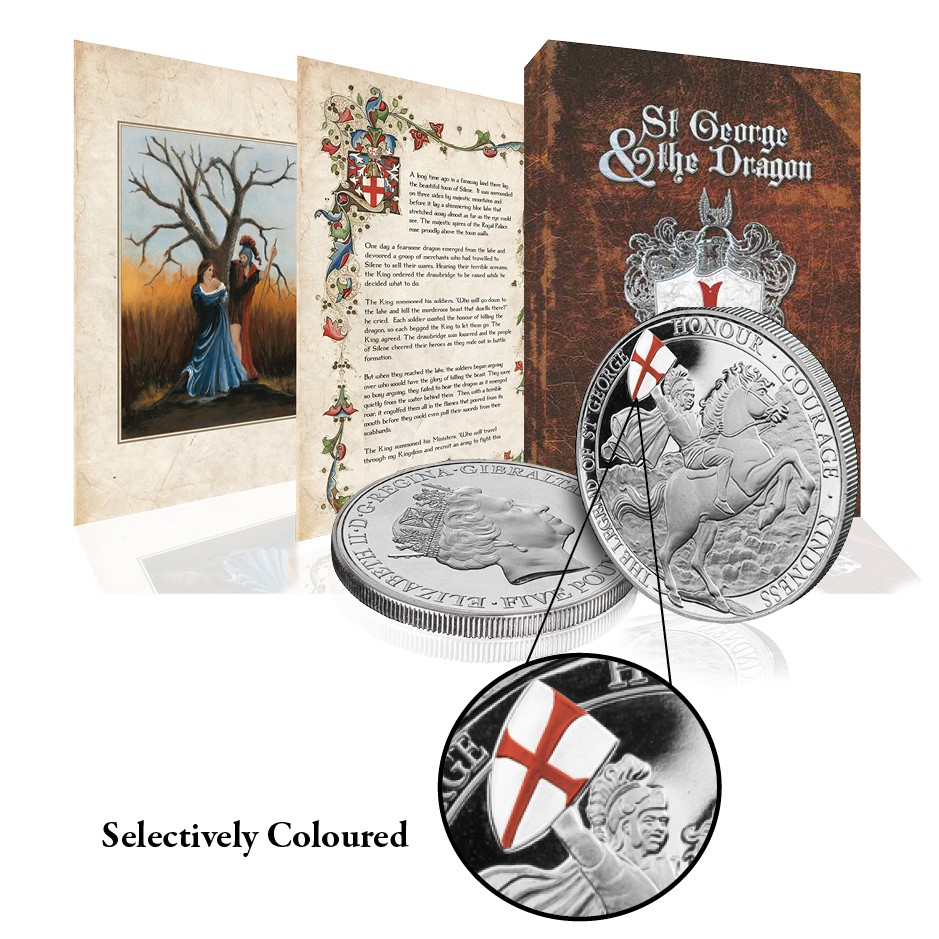 ...by having Saint George's shield beautifully coloured in white and red for just £19.95. This limited and exclusive edition is ONLY available to 10% of customers.