Claim Your FREE, 75th Anniversary Of VE Day, "The Headline" Coin Today!
Victory in Europe Day - May 8th, 1945
May 8th, 1945 is undoubtedly one of the most significant dates of the past century, the day when the war against Nazi Germany finally came to an end. Many families who had not seen their loved ones for years breathed a sigh of relief while those who were suffering the grief of ultimate loss could seek solace in the fact that those they loved had not died in vain.
Germany surrendered on May 7th, 1945; one week after Adolf Hitler had committed suicide, and the following day was proclaimed 'Victory in Europe' (VE) Day. Although the war against Japan in the Pacific would continue for four more months, the news was welcomed with relief, excitement and jubilation throughout the world.
To celebrate this defining moment in world history, The London Mint Office is excited to reveal a fantastic commemorative coin, FREE TO THE NATION (plus £2.50 postage)
One of the Most Important Dates of the Twentieth Century


VE Day marked a moment in history where every newspaper proudly proclaimed the same message all across Britain. VICTORY, the war in Europe was over at last! This free coin displays the front page of one such newspaper, The Daily Mirror, which declared "Britain's Day of Rejoicing" with a picture of a jubilant crowd, reflecting the happiness and relief that the war in Europe was over.
Churchill addressed the nation and Empire on the radio before delivering his speech to a packed House of Commons.  Later, he spoke directly to thousands of cheering people from a balcony in Whitehall and told them; "This is your victory! It is the victory of the cause of freedom in every land. In all our long history we have never seen a greater day than this. Everyone, man or woman, has done their best… God bless you all."
That evening, the celebrations paused for people to listen to a live radio address by King George VI, which was also broadcast throughout the Empire.  The beloved monarch invited everyone to "remember those who will not come back: their constancy and courage in battle, their sacrifice and endurance" and asked them to "salute in proud gratitude the great host of the living who have brought us to victory."
Today, in this important 75th Anniversary year, we continue to do what the King asked us to do and remember the constancy, courage, sacrifice and endurance of all who made VE Day happen.  
As you know, this fantastic coin is a very special tribute to the day the war ended in Europe.
But you can now make it even more special. For just £14.95 (plus £2.95 P&P), for the first time ever, your coin will be beautifully layered in pure 24-carat Fairmined Gold.
Fairmined gold is gold you can be proud of, responsibly and ethically sourced and that contributes to the development of the small scale mining sector. Fairmined gold transforms mining into an active force for good, ensuring social development and environmental protection for miners and their families.
In addition, your coin will be presented in a premium presentation pack, along with an official certificate of authenticity. What better way to pay tribute to the day that brought peace to Europe?
Please note that due to strict limitation, only one in every five customers will be successful in securing one of these unique coins, so I urge you to act now.
By securing either of these commemorative coins, you will have no further commitments, and your purchase is protected by The London Mint Office, 14-day, 'no quibble' guarantee. You have no further obligations.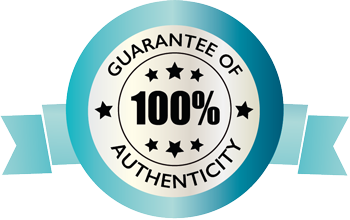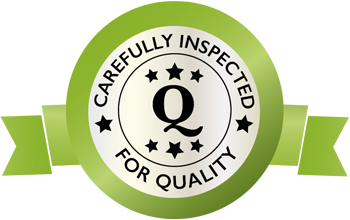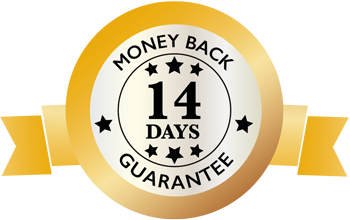 Specifications
Metal:

Cupro-Nickel

Quality:

Collector Quality

Weight:

14.14g

Diameter:

32mm

Issuing Authority:

Gibraltar

Denomination:

Half Crown

Year of issue:

2020

Mintage limit:

500,000