The London Mint Office is a privately owned company established in 2006.  It is part of Samlerhuset AS, a Norwegian company based just outside of Oslo who are one of Europe's biggest distributors of commemorative coins and medals and the owner of the Norwegian Mint.Together with its sister organisations across Europe, The London Mint Office provides a wide range of coins from ancient to modern, originating from virtually every country in the world.
Through long grown partnerships with most of the major state mints and national banks across the globe, The London Mint office has become one of the leading sources in the coin collecting community.
With unrivalled expertise in this specialist field and a visionary approach to sourcing and customer service, The London Mint Office is committed to enhancing the enjoyment, understanding and knowledge of collectors of all levels of experience the world over.
Please click 'contact us' tab in the top right corner of the website to get in touch with our friendly and helpful customer service team, if you have any questions or problems – we are looking forward to assisting you!
Our story
Most of the world's leading companies were started by people with a burning passion for a particular product, service or innovation - not to mention a real mission to bring that knowledge and enthusiasm to the widest audience.
The London Mint Office is no exception, being the British arm of the Samlerhuset Group, which was the brainchild of two young collectors, Ole Bjorn Fausa and Reidar Nilsen. Ole and Reidar started their careers in the school playground by exchanging, buying and selling stamps and coins. With their fellow collector Helge Hellbust, they turned their hobby into an organisation with a truly international reach. Today, Samlerhuset is a partner in the annual World Money Fair in Berlin and has bases in 15 European countries. 
Our vision
Just as coin collecting is a true passion for our customers, so serving those customers is the passion that underpins everything we do. Our objective is to help our customers build and expand not only their coin portfolios but their knowledge as well, through complete collections that follow particular themes.
We would like every collection to be a journey of discovery - one that will inspire you to seek out historic or commemorative coins on similar themes, or open up new possibilities and avenues of interest. We will do all we can to make the experience of collecting as enjoyable and rewarding as possible, whatever your particular interest or budget. 
Our partners
Reliability and trust in the sources from which you buy your coins are vital to any collector. The London Mint Office works in partnership with many of the world's most important central banks and national mints to bring you the most intriguing and significant new issues - including many to which we have exclusive distribution rights.
Our relationships with partners such as the Royal Canadian Mint and The East India Company enable us to offer collectors outstanding limited edition coins on consistently advantageous terms.
We do not only deliver new coins issued by our partners, but also old coins, which we buy in auctions, from dealers and from private collections all over the world. This is why you will find that collecting with the London Mint Office enables you to complete your collections at fair prices and with comprehensive documentation about the coin issues.
The London Mint Office and our sister organisations in other countries also work closely together with official institutions like the Organisation Committee for the London 2012 Olympic Games, the Diana Award and others.
We are proud to support and be chosen as the official numismatic partner to some of Britain's leading organisations such as Waterloo 200 and The Merchant Navy Association. We are equally delighted to work with some of the world's leading sculptors and engravers who create limited-edition masterpieces and collector coins celebrating national events and anniversaries, many available exclusively through The London Mint Office.
Caring for our customers
London Mint Office customers come from many different backgrounds and from all walks of life, and they range from complete beginners to long-time coin enthusiasts with a formidable knowledge of their own.
We know of many parents who share the collecting passion with their children, as well as many grandparents who have passed on the joy of collecting to their grandchildren.
Whatever their age, interest or budget, our customers trust us to keep them informed about new releases in their spheres of interest, and they appreciate the convenience of being able to organise their collecting in an unpressured and affordable way - for example by collecting new series on a month by month basis rather than having to make a single outlay.
Collecting can sometimes be a solitary pursuit, but our customers enjoy the sense of sharing their passion with the experts at The London Mint Office.
Being a London Mint Office customer is very much like being part of a circle or family of like-minded collectors - and the ideas and suggestions that collectors such as you propose often lead directly to new coin series.
Buying from us - 100% satisfaction guarantee
By collecting through The London Mint Office, collectors ensure that they receive the latest news and the best quality coins. As an organisation, we also guarantee the item's provenance and limited mintage.
Whether you prefer to buy your coins individually or decide to use The London Mint Office Collectors' service, our aim is to deliver the best service and the best available coins within the convenience of your home. The London Mint Office is an approved member of the Direct Marketing Association and offers easy ordering and secure payment online.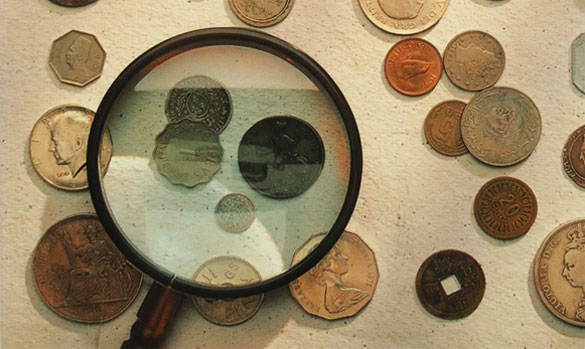 The London Mint Office  Limited | 1 Carew Street | London | SE5 9DF |
Registered in England & Wales Company No. 03470348