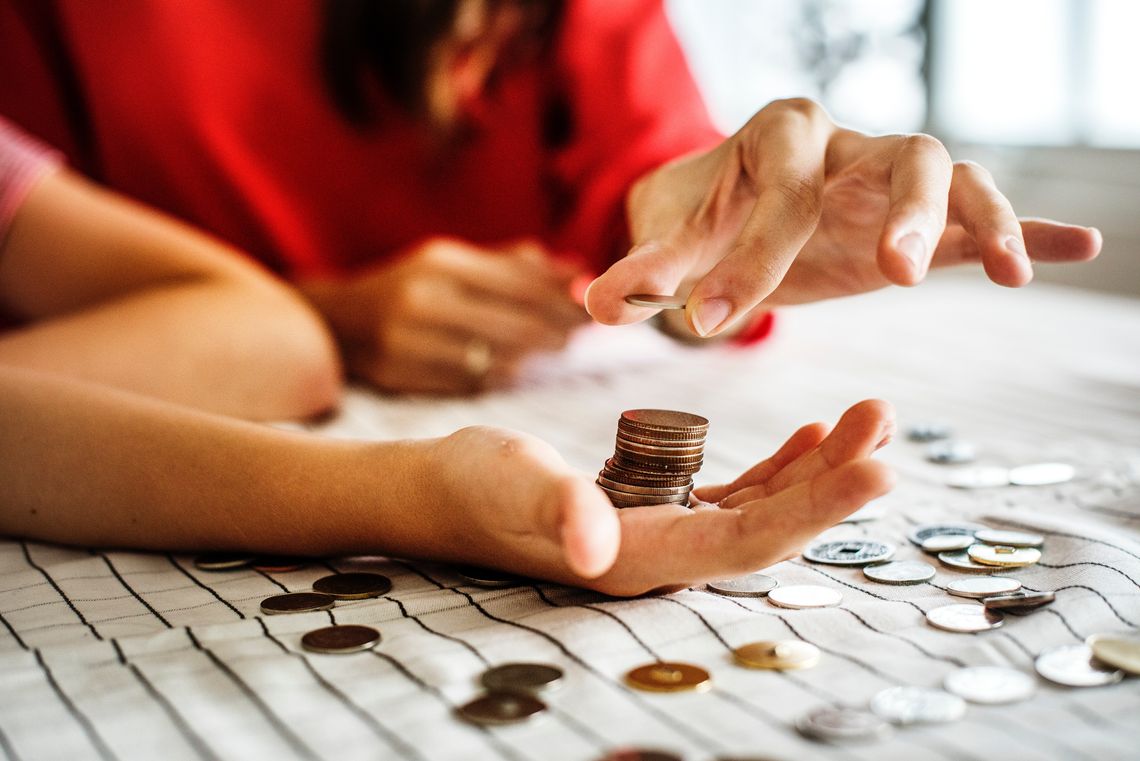 PRESS RELEASE
05 August 2019
Nationwide survey finds grandparents are growing apart from 'Generation Z' grandchildren, as technology continues to create wedge
-- Less than 1 in 4 grandparents share hobby with grandchildren --
A new survey has found that grandparents across the UK are growing apart from their grandchildren, as technology continues to isolate older generations in the digital age.
Grandparents, who grew up without the internet, are finding it increasingly difficult to share hobbies with their 'Generation Z' grandchildren, whose hobbies centre heavily around the smartphone and social media.
94 per cent of grandparents in the UK say they think shared hobbies allow them to develop a closer bond with their grandchildren – yet despite this, only 23 per cent of grandparents say they share a hobby with their grandchildren.
The discovery of the 'generational hobby gap' was found by The London Mint Office – one of the leading sources in the coin collecting community in the UK - who recently conducted a nationwide survey to discover if there is a disconnect between older and younger generations in hobbies they enjoy.
Hobbies have been proven to play a key role in benefitting children's development, from widening their academic interests [1] to helping them develop key social skills [2], and hobbies also lead to greater wellbeing and purpose for older generations [3].
Findings from the survey revealed that technology was playing a critical role in creating a divide between different generations and the hobbies they enjoy.
More than 85 per cent of respondents felt that young people spent too much time in front of screens, and nearly three-quarters of respondents also believed that young people spent too much time browsing the internet.
Just 40 per cent of people responding to the survey felt that young people took part in enough 'physical' hobbies, which includes those that are enjoyed outdoors or don't involve digital technology.
The survey results also highlighted how technology is changing the definition of hobbies between different generations, with older people less likely to consider 'digital' activities to be classed as a hobby. Only seven per cent of respondents considered playing video games as a hobby and only four per cent thought social media counted as a hobby.
Commenting on the findings, Daniel Penney, managing director for The London Mint Office said:
"With family generations growing apart, it's important to promote the positive impact that hobbies can play in bridging that gap. Older generations have so much knowledge and enthusiasm about the world, and by sharing hobbies with their grandchildren, they can exchange that knowledge and ignite a lifelong interest that offers so many benefits.
"Hobbies are an essential part of the British lifestyle and have been for generations. In the digital age we now live in, our survey shows that technology is blurring the line between what different generations consider to be a hobby and we don't want to see the hobbies our grandparents enjoyed being lost in the digital age and that knowledge being lost."
"With the generational hobby gap weakening the bond between young and old, we want to raise awareness of the importance hobbies, such as coin collecting, play in creating stronger family ties and how they help bring people closer together."
As a result of the survey findings, The London Mint Office is now launching a campaign to find family coin collecting duos across the country, whose passion for coin collecting is bringing different generations together.
If you are a grandparent who shares your coin collecting hobby with your grandchild or grandchildren, and you want to share your story with The London Mint Office, you can contact Scott Wilson-Evans at scott.wilson-evans@londonmintoffice.org or call 0330 024 1001.
—ENDS—
For media enquiries, Contact Ben Miles-Davies / Kayla Moyes at Working Word on 02920 455 182 or email ben.miles-davies@workingword.co.uk // kayla.moyes@workingword.co.uk
Editor's Notes
The nationwide survey was conducted with 1,220 respondents. You can find the full results of the survey attached along with this press release.
The London Mint Office is a trusted and respected partner for a large number of British coin collectors and mints across the world. Gold, silver and other precious metals have fascinated mankind for many centuries, making coin collecting a popular hobby the world over. The London Mint Office is at the centre of British numismatics, bringing the fascinating world of coin collecting to both existing and new collectors. Together with sister organisations across Europe, The London Mint Office provides a wide range of coins from ancient to modern, originating from virtually every country in the world. Visit londonmintoffice.org for more information.