Diana captured the hearts of millions all around the world and 25 years on we celebrate a life spent full of compassion for others and we remember the undeniable legacy she left behind.
Putting her compassion centre stage in her royal duty, Diana's life was short but unforgettable. Of the many ways we fondly remember The people's princess, perhaps the greatest memories are of her as a mother. Welcoming future heir to the throne Prince William Arthur Philip Louis in 1982, and Prince Henry Charles Albert David in 1984, Diana decided to break with royal tradition and developed an uncharacteristically modern approach to motherhood. A doting mother and a keen humanitarian, Diana will always be remembered for her kind heart and astounding work for those in need.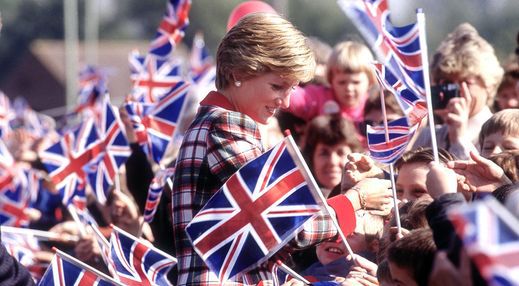 Diana was president or patron of over 100 charities as part of her Royal duties, many of which did work for homeless and disabled people, children and people with HIV/AIDS. She famously said, "Helping people in need is a good and essential part of my life, a kind of destiny", and nothing characterised her public life quite like the tireless dedication she showed to her charities.
Diana was truly an asset to our world. Her life left an indelible mark in the heart of history and there is no doubt that her memory will continue to burn bright amongst us all for years and years to come. 
As we remember Diana's extraordinary life on the 25th anniversary of her passing, you too can honour the life of Diana with this brand new 1/25oz gold coin featuring a stunning never-seen-before design. A truly remarkable coin struck to commemoration The Peoples Princess's zest for life.

Struck in pure 24-carat gold this breathtaking coin beautifully immortalises the legacy of Diana – our nation's English Rose. Click here to order yours today.