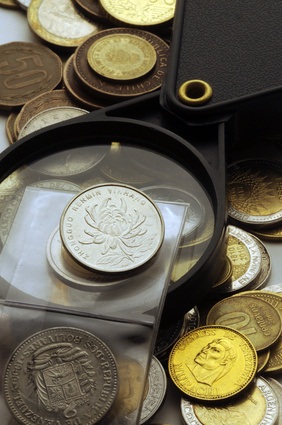 Do be sure to check the provenance of a coin. Always ask for documentation of the kind offered by The London Mint Office, verifying the coin's place of origin, its condition, specifications and its mintage. Determining authenticity is vital. Recent rises in precious metal prices have led to a flurry of counterfeit coins resembling silver or gold entering the market. If you have any doubt at all about the coin you are considering buying, the best advice is to avoid it altogether.
Do buy from reputable sources. The collectable coin industry is well established and has many trustworthy companies and individual dealers but, as in any field, beware of rogue traders and unscrupulous operators. Double check your sources if you are buying from abroad, and do bear in mind the tax and extra cost implications of importing items of high value. Be especially wary of unregulated online auction sites which are notorious for selling coins at high reserve prices.
Always be prepared to learn. Expertise in the field of coin collecting does not come overnight. Master the terminology and do your research. Discover as much as you can about old coins and about the companies and dealers you trade with. Consult reference books and price guides whenever possible.
Do consider how you will be keeping, protecting and displaying your coins. You will inevitably incur some costs in showcasing your coins, if only in purchasing display cases or holders. With the higher value coins in your collection, you may even prefer not to display them at all and instead keep them in a safe or deposit box. Wherever you keep them, do arrange the appropriate level of insurance cover in case of theft or fire/water damage. Keep your coins in airtight containers or sleeves whenever possible to prevent oxidation and scratching.
Don't ever be tempted to clean your coins without taking professional advice. Using the wrong cleaning agents can ruin your coins and render them valueless. There have been many horror stories over the years concerning whole collections that have been irreparably damaged - don't let it happen to you!