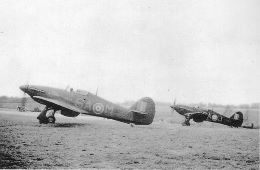 Archie McInnes, an air force pilot who flew Hurricanes during the Battle of Britain, has died, just hours after celebrating his 100 th birthday.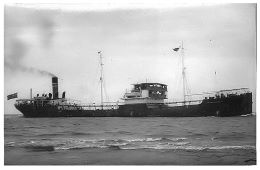 During World War I, Britain had a high dependence on civilian ships when it came to the importing of necessities such as food and raw materials, as well as transporting soldiers overseas. King George V granted the title 'the Merchant Navy' after World War I to recognise the major contributions made by merchant sailors in the conflict.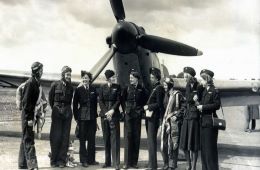 When the Second World War began in September 1939, the civilian Air Transport Auxiliary (ATA) was formed initially to transport mail and essential supplies. However, ATA ferry pilots were soon required to transport new and repaired aircraft from the factories to the airfields where they would be flown in combat missions. Similarly, the ATA would...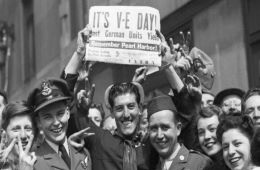 The war against Nazi Germany officially ended one week after Adolf Hitler had committed suicide. After several hours of tense negotiations, the surrender document was signed by General Alfred Jodl in the French city of Reims. Supreme Allied Commander General Dwight Eisenhower communicated the news in a short telegram, " The mission of this Allied...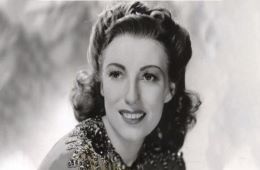 Eighty years ago this country faced a dark and uncertain future. As Great Britain stood largely alone against the forces of tyranny and oppression sweeping across the globe, one calm voice of comfort and hope rang out. Vera Lynn had been performing since the age of seven and had released her first solo record in 1936 aged 19. Three years later,...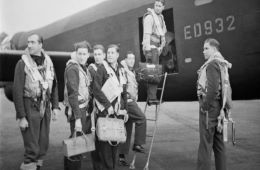 On the evening of 16-17 th May 1943, 133 men flying in 19 heavily modified Lancaster bombers took off from RAF Scampton in Lincolnshire and flew deep into the heart of Nazi Germany. Each plane had a crew of seven, a pilot, flight engineer, bomb aimer, rear gunner, front gunner, navigator and wireless operator. Their mission, codenamed Operation...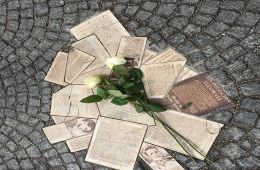 During the darkest days of World War II, it is reassuring to know that not every German succumbed to the relentless Nazi propaganda machine. Most Germans were unaware of the extent of the atrocities committed in their name and very few were bold enough to make their objections public at a time when dissension was viewed as treason. This is what...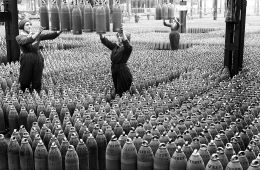 On the build up to remembrance day we are bringing you stories of unsung heroes from the Great War to remember those from both the front line as well as those back home.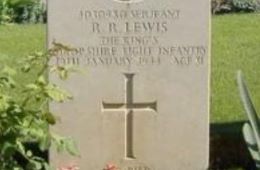 Sergeant Richard Reginald Lewis As with most Grandparents, my Grandfather has always had HIS chair in the living room, a place for him to put his feet up on the fireplace, lean back, light his pipe and relax. As a small child, as soon as he would vacate his seat I would jump on there and tease that the seat was now mine. But the main reason I...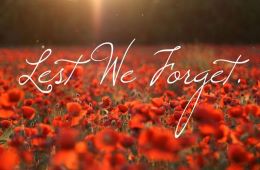 My Father was a prisoner of war in 1943. He never really spoke about this time whether it was due to his army briefing or just that it was too painful. Since his death our family have discovered where he was a prisoner in Stalag 18A Austria. He had said he was captured by the Italians and treated poorly with lack of food, then moved up through...
---